I finished this sweater this weekend.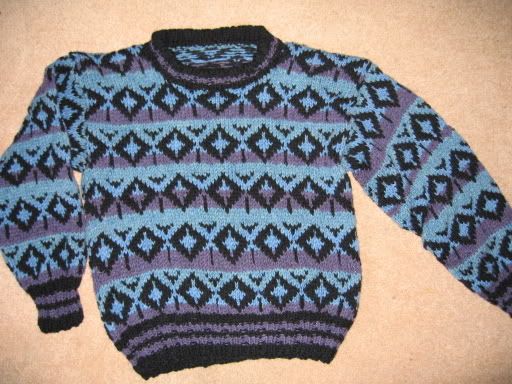 Here is the sweater I've been making for my mother FOREVER
The Back:
The Sleeves: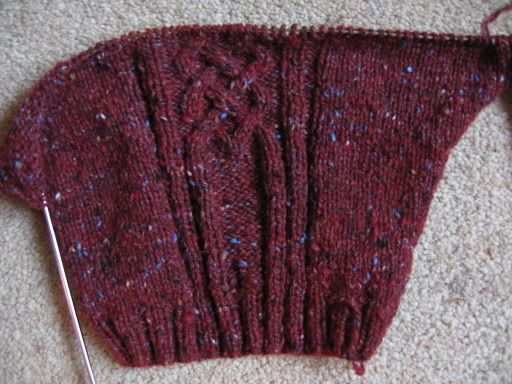 This is a cardigan that I made for her last year. I can't finish is until she comes to visit. She has been waiting to see it since I finished it in December.
And tonight - Rogue Day 3